We know first-hand that when running a community bank, the most important and non-renewable resource you need to preserve is your time.
That's why we've made sure all KlariVis users have the ability to save, or "bookmark," any standard report or dashboard that they have applied custom filters to so they can quickly and easily return to it later.
THE BENEFITS OF SAVED REPORTS
Customized for You
Set all filters to get the specific insights you need each time you return to the report, without the repetitive manual process.
Data Consistency
Reliably track trends over time by eliminating the risk of human error.
Faster Access
Get the data you want in just two clicks. Your most-loved reports are saved at the top of your navigation bar.
HOW IT WORKS
Step 1
Create a report using the filters of your choice.
Step 2
Navigate to the top right of your dashboard and click the star to save your settings. Enter a name for your report, then click "OK."
Step 3
Return to your saved reports at any time through the main navigation.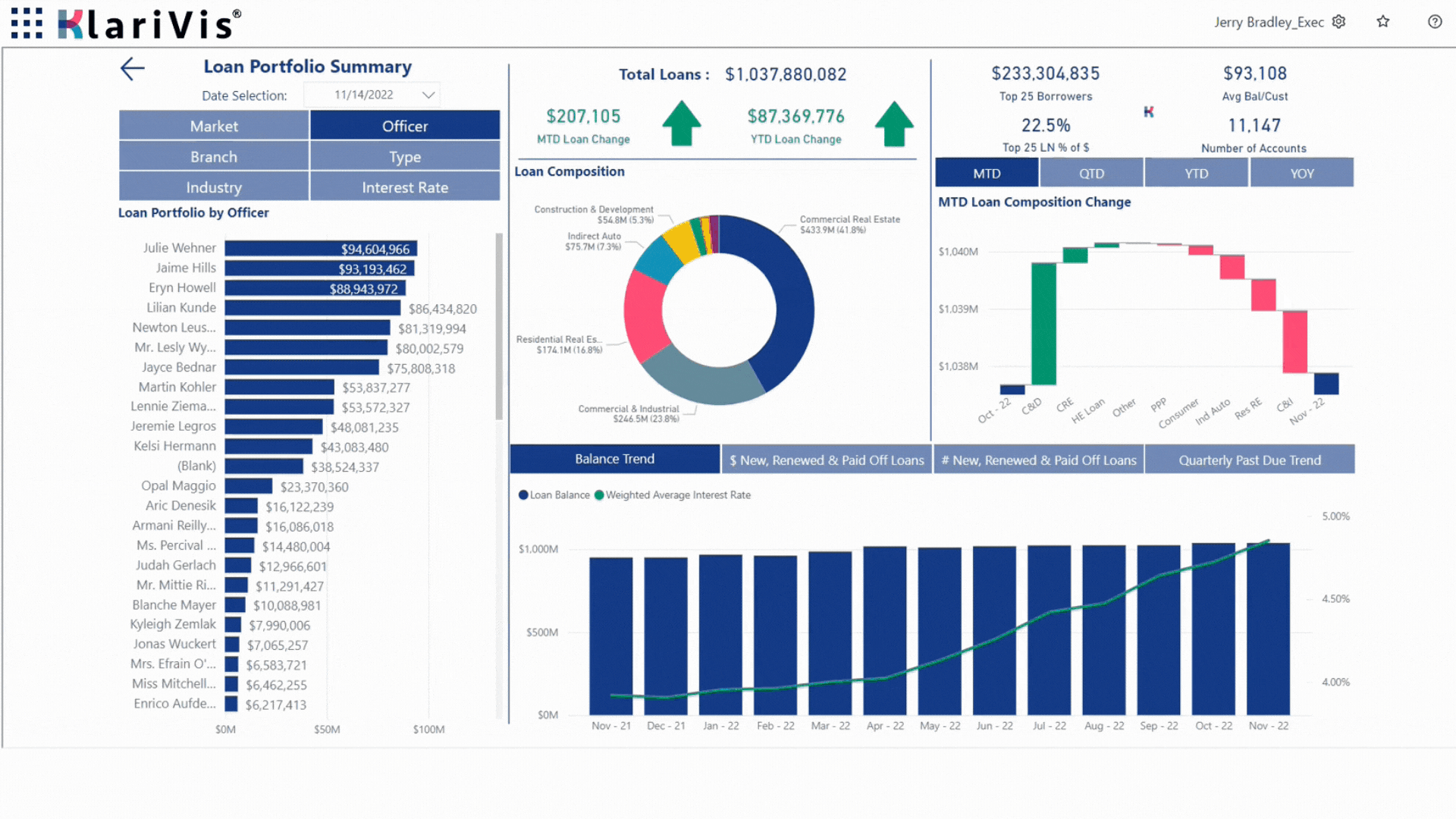 If you have any questions about the Saved Reports feature, please contact Support@KlariVis.com.
About KlariVis
Created by veteran community bank executives, KlariVis was developed to enable institutions of all sizes to see their institution clearly and access transformative data in an efficient way, interpret it, and act decisively on it. The KlariVis team aims to provide financial institutions with an enterprise dashboard and analytics solution designed to solve the data conundrum that is prevalent in the industry today. For more information visit www.KlariVis.com or contact Hello@KlariVis.com.