Warning
: call_user_func() expects parameter 1 to be a valid callback, class 'ET_Builder_Module_Helper_Style_Processor' does not have a method 'process_extended_icon' in
/data/www/vhosts/vitamindesign.com/klarivis-old.vitamindesign.com/wp-content/themes/Divi/includes/builder/class-et-builder-element.php
on line
19934
Warning
: call_user_func() expects parameter 1 to be a valid callback, class 'ET_Builder_Module_Helper_Style_Processor' does not have a method 'process_extended_icon' in
/data/www/vhosts/vitamindesign.com/klarivis-old.vitamindesign.com/wp-content/themes/Divi/includes/builder/class-et-builder-element.php
on line
19985
Warning
: call_user_func() expects parameter 1 to be a valid callback, class 'ET_Builder_Module_Helper_Style_Processor' does not have a method 'process_extended_icon' in
/data/www/vhosts/vitamindesign.com/klarivis-old.vitamindesign.com/wp-content/themes/Divi/includes/builder/class-et-builder-element.php
on line
20034
Warning
: call_user_func() expects parameter 1 to be a valid callback, class 'ET_Builder_Module_Helper_Style_Processor' does not have a method 'process_extended_icon' in
/data/www/vhosts/vitamindesign.com/klarivis-old.vitamindesign.com/wp-content/themes/Divi/includes/builder/class-et-builder-element.php
on line
19934
Warning
: call_user_func() expects parameter 1 to be a valid callback, class 'ET_Builder_Module_Helper_Style_Processor' does not have a method 'process_extended_icon' in
/data/www/vhosts/vitamindesign.com/klarivis-old.vitamindesign.com/wp-content/themes/Divi/includes/builder/class-et-builder-element.php
on line
19985
Warning
: call_user_func() expects parameter 1 to be a valid callback, class 'ET_Builder_Module_Helper_Style_Processor' does not have a method 'process_extended_icon' in
/data/www/vhosts/vitamindesign.com/klarivis-old.vitamindesign.com/wp-content/themes/Divi/includes/builder/class-et-builder-element.php
on line
20034
Warning
: call_user_func() expects parameter 1 to be a valid callback, class 'ET_Builder_Module_Helper_Style_Processor' does not have a method 'process_extended_icon' in
/data/www/vhosts/vitamindesign.com/klarivis-old.vitamindesign.com/wp-content/themes/Divi/includes/builder/class-et-builder-element.php
on line
19934
Warning
: call_user_func() expects parameter 1 to be a valid callback, class 'ET_Builder_Module_Helper_Style_Processor' does not have a method 'process_extended_icon' in
/data/www/vhosts/vitamindesign.com/klarivis-old.vitamindesign.com/wp-content/themes/Divi/includes/builder/class-et-builder-element.php
on line
19985
Warning
: call_user_func() expects parameter 1 to be a valid callback, class 'ET_Builder_Module_Helper_Style_Processor' does not have a method 'process_extended_icon' in
/data/www/vhosts/vitamindesign.com/klarivis-old.vitamindesign.com/wp-content/themes/Divi/includes/builder/class-et-builder-element.php
on line
20034
Warning
: call_user_func() expects parameter 1 to be a valid callback, class 'ET_Builder_Module_Helper_Style_Processor' does not have a method 'process_extended_icon' in
/data/www/vhosts/vitamindesign.com/klarivis-old.vitamindesign.com/wp-content/themes/Divi/includes/builder/class-et-builder-element.php
on line
19934
Warning
: call_user_func() expects parameter 1 to be a valid callback, class 'ET_Builder_Module_Helper_Style_Processor' does not have a method 'process_extended_icon' in
/data/www/vhosts/vitamindesign.com/klarivis-old.vitamindesign.com/wp-content/themes/Divi/includes/builder/class-et-builder-element.php
on line
19985
Warning
: call_user_func() expects parameter 1 to be a valid callback, class 'ET_Builder_Module_Helper_Style_Processor' does not have a method 'process_extended_icon' in
/data/www/vhosts/vitamindesign.com/klarivis-old.vitamindesign.com/wp-content/themes/Divi/includes/builder/class-et-builder-element.php
on line
20034
Warning
: call_user_func() expects parameter 1 to be a valid callback, class 'ET_Builder_Module_Helper_Style_Processor' does not have a method 'process_extended_icon' in
/data/www/vhosts/vitamindesign.com/klarivis-old.vitamindesign.com/wp-content/themes/Divi/includes/builder/class-et-builder-element.php
on line
19934
Warning
: call_user_func() expects parameter 1 to be a valid callback, class 'ET_Builder_Module_Helper_Style_Processor' does not have a method 'process_extended_icon' in
/data/www/vhosts/vitamindesign.com/klarivis-old.vitamindesign.com/wp-content/themes/Divi/includes/builder/class-et-builder-element.php
on line
19985
Warning
: call_user_func() expects parameter 1 to be a valid callback, class 'ET_Builder_Module_Helper_Style_Processor' does not have a method 'process_extended_icon' in
/data/www/vhosts/vitamindesign.com/klarivis-old.vitamindesign.com/wp-content/themes/Divi/includes/builder/class-et-builder-element.php
on line
20034
Warning
: call_user_func() expects parameter 1 to be a valid callback, class 'ET_Builder_Module_Helper_Style_Processor' does not have a method 'process_extended_icon' in
/data/www/vhosts/vitamindesign.com/klarivis-old.vitamindesign.com/wp-content/themes/Divi/includes/builder/class-et-builder-element.php
on line
19934
Warning
: call_user_func() expects parameter 1 to be a valid callback, class 'ET_Builder_Module_Helper_Style_Processor' does not have a method 'process_extended_icon' in
/data/www/vhosts/vitamindesign.com/klarivis-old.vitamindesign.com/wp-content/themes/Divi/includes/builder/class-et-builder-element.php
on line
19985
Warning
: call_user_func() expects parameter 1 to be a valid callback, class 'ET_Builder_Module_Helper_Style_Processor' does not have a method 'process_extended_icon' in
/data/www/vhosts/vitamindesign.com/klarivis-old.vitamindesign.com/wp-content/themes/Divi/includes/builder/class-et-builder-element.php
on line
20034
Built by bankers, for bankers.
As veteran community bank executives, we understand the challenges you face accessing the information you need to make timely and informed decisions that drive revenue, manage risk, and streamline operations.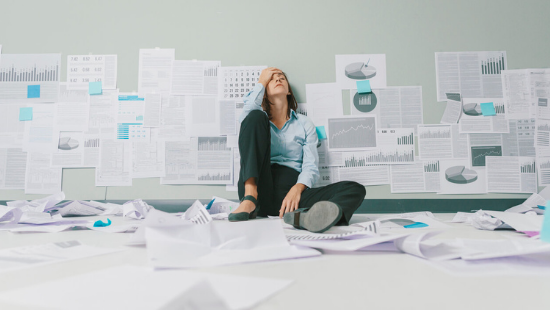 The problem and why we developed KlariVis.
The problem is the same for every financial institution regardless of size. While the volume of data grows exponentially,  your transformative data becomes more difficult to unearth and deliver in a timely and accessible manner.  
Antiquated core and siloed ancillary systems
Fragmented financial & customer information
Labor intensive report writing
Outdated and delayed reports
Lack of data consistency and report integrity
Risk of employee turnover
Your success is our success.
Read how other financial institutions are using KlariVis to drive success.
"We immediately realized what a powerful tool KlariVis is for the bank. Developed by bankers, it provides the analytics to make data-driven decisions, more quickly. With KlariVis, every decision-maker at the bank can access the most recent and relevant data."
Rob Kunisch
President & Chief Operating Officer

"The solution allows community banks, like us, to compete at the same strategic level as the megabanks without having to navigate business intelligence from the ground up. The heavy lifting is done so we can focus on the bottom line."
Joseph Pennington
Executive Vice President & CFO

"The Klarivis team offers expertise in banking combined with best in class technology to provide banks with the tools they need to manage data through a dashboard. This is an excellent product and we have implemented it bank-wide!"
Patricia Ferrick
President

Create a More Efficient Operation
Transform your cumbersome traditional reports into a multidimensional visual experience.
Leverage Data for Customer Insights
KlariVis delivers high-value customer data seamlessly allowing bankers to interpret and act.
Broad Organizational Applications
Granularity and flexibility empower the entire team to do their jobs better.
Deployment is as simple as following a link and logging in.
No burdensome (and costly) technology purges or drawn-out launch periods.
Work more strategically, reallocate internal resources, and make better, more profitable decisions.
Time savings, revenue generation, single source of truth, and value creation.
Kim's passion for the product convinced me I needed to join the team. I enjoy the team camaraderie at KlariVIs. We are a small team that interacts together and works toward a common goal. I like that I am hands-on in the product development stages and feel like I am making a difference.
2840 Electric Road, Suite 201A
Roanoke, Virginia 24018
How can we help you?
Please provide your information below and we'll be in touch within the next business day. Interested in scheduling a demo? You'll be redirected and able to to schedule a time that fits your schedule after submitting this contact form.