Warning
: call_user_func() expects parameter 1 to be a valid callback, class 'ET_Builder_Module_Helper_Style_Processor' does not have a method 'process_extended_icon' in
/data/www/vhosts/vitamindesign.com/klarivis-old.vitamindesign.com/wp-content/themes/Divi/includes/builder/class-et-builder-element.php
on line
19934
Warning
: call_user_func() expects parameter 1 to be a valid callback, class 'ET_Builder_Module_Helper_Style_Processor' does not have a method 'process_extended_icon' in
/data/www/vhosts/vitamindesign.com/klarivis-old.vitamindesign.com/wp-content/themes/Divi/includes/builder/class-et-builder-element.php
on line
19985
Warning
: call_user_func() expects parameter 1 to be a valid callback, class 'ET_Builder_Module_Helper_Style_Processor' does not have a method 'process_extended_icon' in
/data/www/vhosts/vitamindesign.com/klarivis-old.vitamindesign.com/wp-content/themes/Divi/includes/builder/class-et-builder-element.php
on line
20034
Warning
: call_user_func() expects parameter 1 to be a valid callback, class 'ET_Builder_Module_Helper_Style_Processor' does not have a method 'process_extended_icon' in
/data/www/vhosts/vitamindesign.com/klarivis-old.vitamindesign.com/wp-content/themes/Divi/includes/builder/class-et-builder-element.php
on line
19934
Warning
: call_user_func() expects parameter 1 to be a valid callback, class 'ET_Builder_Module_Helper_Style_Processor' does not have a method 'process_extended_icon' in
/data/www/vhosts/vitamindesign.com/klarivis-old.vitamindesign.com/wp-content/themes/Divi/includes/builder/class-et-builder-element.php
on line
19985
Warning
: call_user_func() expects parameter 1 to be a valid callback, class 'ET_Builder_Module_Helper_Style_Processor' does not have a method 'process_extended_icon' in
/data/www/vhosts/vitamindesign.com/klarivis-old.vitamindesign.com/wp-content/themes/Divi/includes/builder/class-et-builder-element.php
on line
20034
Warning
: call_user_func() expects parameter 1 to be a valid callback, class 'ET_Builder_Module_Helper_Style_Processor' does not have a method 'process_extended_icon' in
/data/www/vhosts/vitamindesign.com/klarivis-old.vitamindesign.com/wp-content/themes/Divi/includes/builder/class-et-builder-element.php
on line
19934
Warning
: call_user_func() expects parameter 1 to be a valid callback, class 'ET_Builder_Module_Helper_Style_Processor' does not have a method 'process_extended_icon' in
/data/www/vhosts/vitamindesign.com/klarivis-old.vitamindesign.com/wp-content/themes/Divi/includes/builder/class-et-builder-element.php
on line
19985
Warning
: call_user_func() expects parameter 1 to be a valid callback, class 'ET_Builder_Module_Helper_Style_Processor' does not have a method 'process_extended_icon' in
/data/www/vhosts/vitamindesign.com/klarivis-old.vitamindesign.com/wp-content/themes/Divi/includes/builder/class-et-builder-element.php
on line
20034
Warning
: call_user_func() expects parameter 1 to be a valid callback, class 'ET_Builder_Module_Helper_Style_Processor' does not have a method 'process_extended_icon' in
/data/www/vhosts/vitamindesign.com/klarivis-old.vitamindesign.com/wp-content/themes/Divi/includes/builder/class-et-builder-element.php
on line
19934
Warning
: call_user_func() expects parameter 1 to be a valid callback, class 'ET_Builder_Module_Helper_Style_Processor' does not have a method 'process_extended_icon' in
/data/www/vhosts/vitamindesign.com/klarivis-old.vitamindesign.com/wp-content/themes/Divi/includes/builder/class-et-builder-element.php
on line
19985
Warning
: call_user_func() expects parameter 1 to be a valid callback, class 'ET_Builder_Module_Helper_Style_Processor' does not have a method 'process_extended_icon' in
/data/www/vhosts/vitamindesign.com/klarivis-old.vitamindesign.com/wp-content/themes/Divi/includes/builder/class-et-builder-element.php
on line
20034
Warning
: call_user_func() expects parameter 1 to be a valid callback, class 'ET_Builder_Module_Helper_Style_Processor' does not have a method 'process_extended_icon' in
/data/www/vhosts/vitamindesign.com/klarivis-old.vitamindesign.com/wp-content/themes/Divi/includes/builder/class-et-builder-element.php
on line
19934
Warning
: call_user_func() expects parameter 1 to be a valid callback, class 'ET_Builder_Module_Helper_Style_Processor' does not have a method 'process_extended_icon' in
/data/www/vhosts/vitamindesign.com/klarivis-old.vitamindesign.com/wp-content/themes/Divi/includes/builder/class-et-builder-element.php
on line
19985
Warning
: call_user_func() expects parameter 1 to be a valid callback, class 'ET_Builder_Module_Helper_Style_Processor' does not have a method 'process_extended_icon' in
/data/www/vhosts/vitamindesign.com/klarivis-old.vitamindesign.com/wp-content/themes/Divi/includes/builder/class-et-builder-element.php
on line
20034
Warning
: call_user_func() expects parameter 1 to be a valid callback, class 'ET_Builder_Module_Helper_Style_Processor' does not have a method 'process_extended_icon' in
/data/www/vhosts/vitamindesign.com/klarivis-old.vitamindesign.com/wp-content/themes/Divi/includes/builder/class-et-builder-element.php
on line
19934
Warning
: call_user_func() expects parameter 1 to be a valid callback, class 'ET_Builder_Module_Helper_Style_Processor' does not have a method 'process_extended_icon' in
/data/www/vhosts/vitamindesign.com/klarivis-old.vitamindesign.com/wp-content/themes/Divi/includes/builder/class-et-builder-element.php
on line
19985
Warning
: call_user_func() expects parameter 1 to be a valid callback, class 'ET_Builder_Module_Helper_Style_Processor' does not have a method 'process_extended_icon' in
/data/www/vhosts/vitamindesign.com/klarivis-old.vitamindesign.com/wp-content/themes/Divi/includes/builder/class-et-builder-element.php
on line
20034
Who We Are
We know the banking industry and understand its challenges. We are passionate about solving the data conundrum in the financial institution industry because we know how limiting it is. We are committed to helping financial institutions of all sizes serve their customers in a more meaningful way.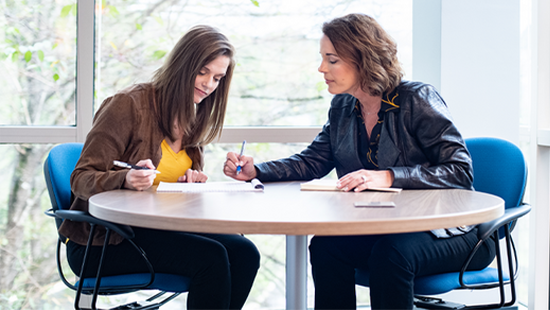 The KlariVis Mission & Vision
Our Mission
To empower our clients by delivering easy access to transformative data in an intelligent manner, fostering a data-driven culture, and creating value.
Our Vision
To provide a best-in-class data solution through innovation that excites, engages, and transforms organizations.
KlariVis' Core Values
Our core values shape our company culture and define the character of our company. They guide how we behave and how we make decisions.
We earn our client's trust and respect through our integrity, responsiveness, industry knowledge, and our continuous commitment to the industries we serve.
We exist to help our clients become high-performance organizations. We walk alongside our clients, grow with our clients, and create win-win solutions for both parties.
We are self-starters with a "can-do" approach and a willingness to take prudent risks. We constantly push ourselves to be our best and we arrive every day inspired to make an impact through our talents, passion and hard work.
We possess immense powers of innovation, imagination, skill, and a desire to accomplish something of significance. We strive for excellence in all that we do.
We are passionate about data. We are passionate about our client's needs. We are passionate about our client's success. We are passionate about everything we do.
We ask critical questions and are resolute in pursuing innovation that creates value for our clients and our investors.
Joining the KlariVis team has provided me with both exciting and challenging opportunities in the fintech industry. Our team works very well together, and our feedback is embraced by leadership. I know my recommendations have a direct impact on the development of the application and ultimately in providing our customers what they need.









See what's new.
KlariVis leads the banking industry in data analytics and business intelligence.
2840 Electric Road, Suite 201A
Roanoke, Virginia 24018
How can we help you?
Please provide your information below and we'll be in touch within the next business day. Interested in scheduling a demo? You'll be redirected and able to to schedule a time that fits your schedule after submitting this contact form.